---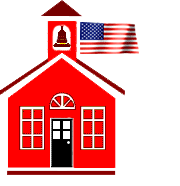 I completed my Interneship in the sixth grade at Brantley Elementary School in Brantley Alabama. Once I graduated Troy University, I worked as a substitute teacher for the Crenshaw County School System. I also went back to my home elementary school and volunteered with my Second Grade teacher three days a week and gained alot of experience in the classroom. I then became employed with the Enterprise City School System and have worked in the second grade at Pinedale Elementary School for the past 17 years.
This year will be my first year working at Holly Hill Elementary as a Math/Reading Interventionist for grades 1-3. I am really looking foward to this school year and all the great things that will be accomplished by the hardwork and determination of the faculty and students.
I have really cherished the opportunity given to me by the Enterprise City School System and hope that I have made some significant difference in everyone's life that I have had the opportunity to touch.